The West Albany High School Wind Ensemble received 1st place in 5A at the OSAA State Band Championship in Corvallis on May 13, and Jazz Band 1 received 2nd place in 5A at the OMEA State Jazz Contest at Mt. Hood Community College on May 20! Congratulations to all of these fantastic musicians, as well as band directors Stuart Welsh and Brian McFadden!
Also, please congratulate State Soloist Mason Chambers, 2nd place Trombone, and State Chamber Ensemble, Trumpet Sextet, 2nd place!
---
El conjunto de banda de la escuela secundaria West Albany recibió el 1er lugar en 5A en el campeonato de bandas del estado de OSAA el 13 de mayo, y la banda de jazz recibió el 2do lugar en 5A en el concurso de jazz del estado de OMEA el 20 de mayo! ¡Felicitaciones a todos estos fantásticos músicos, así como a los directores de banda Stuart Welsh y Brian McFadden!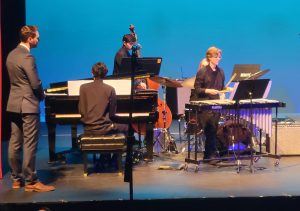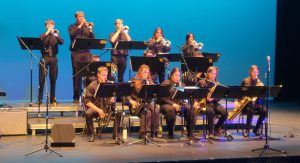 Jazz 1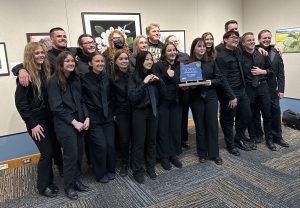 Wind Ensemble Seniors