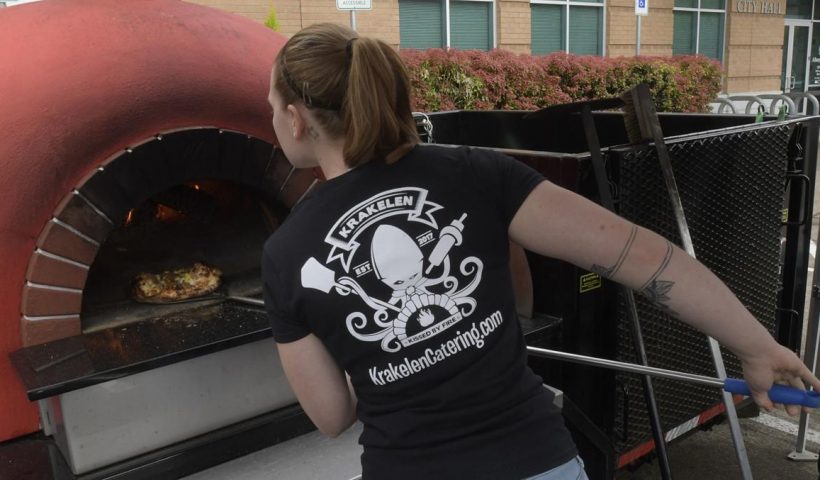 West Albany High School graduate Lara Herrmann was working towards starting her wood-fired pizza business in her hometown while she was still serving in the Coast Guard in New Hampshire.

By the time she finished her service in August last year, she had already ordered a custom-built wood-fired pizza oven on a trailer and had committed to working at a major event, the Lebanon Brewfest, with the business, Krakelen Wood Fired Pizza.

However, when she arrived in Oregon with her husband Wolf Herrmann, she hadn't even seen the oven in person yet, since she'd had it shipped to her parents, and the Brewfest was only about a month away.
Read the rest of the article online from ANTHONY RIMEL of the Corvallis Gazette-Times by clicking HERE.
Photo credit: Mark Ylen, Mid-Valley Media